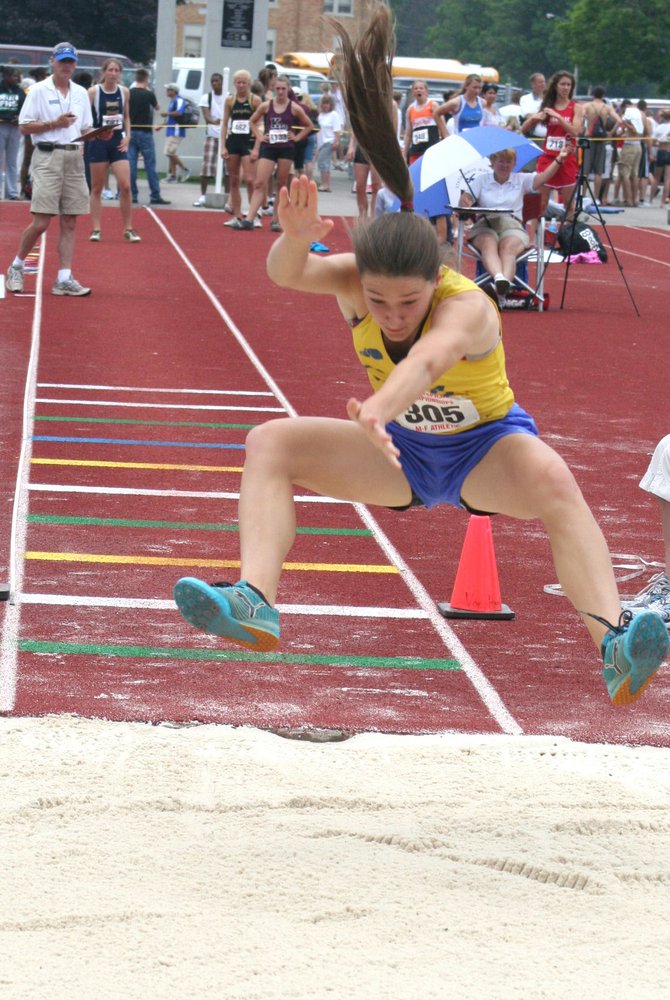 Paige Biviano, pictured above at last year's State Championship Meet, won first team all-league honors in three events and posted Section III-leading performances in the long jump (16-11.75) and 55-meter hurdles (8.83 seconds) as she led the Lakers to their second straight OHSL Liberty-Patriot indoor track title, Jan. 31.
Stories this photo appears in:

Lady Lakers dominate division and earn repeat title
The Cazenovia girls indoor track team turned in another dominating performance to win its second straight OHSL title on Jan. 31. The Lady Lakers outran their Liberty-Patriot Division rivals Skaneateles 151 to 101 to claim the championship in the 13-team field.