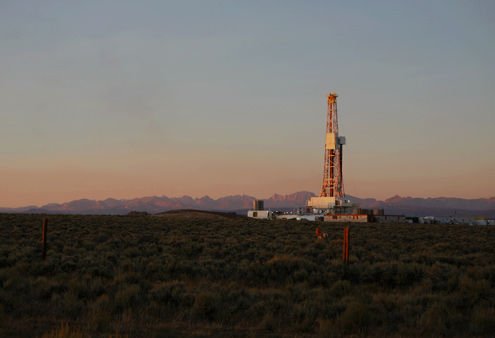 A drill rig near the town of Pinedale, Wyo. With approximately 3570 acres under lease with gas companies in the Town of Cazenovia, this could become a familiar sight for area residents.
Stories this photo appears in:

Beneath parts of the Northeastern landscape lies a massive Utica Shale formation. The coal-black sedimentary rock has trapped valuable natural gas under several thousand feet of rock and water.