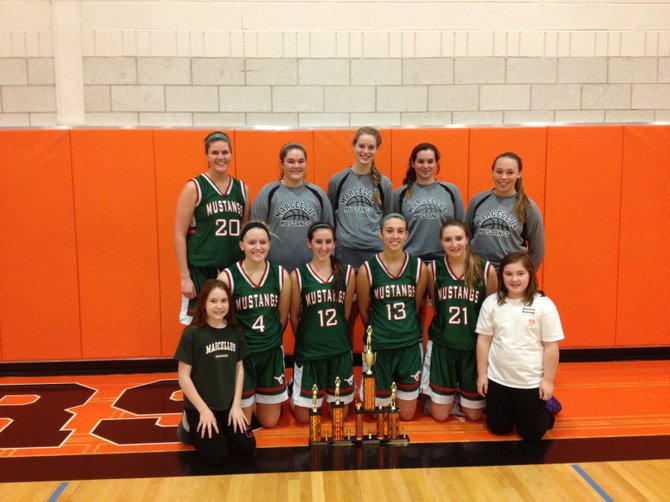 The Marcellus girls basketball team won the Dec. 28-29 Mexico Christmas Tournament, beating Carthage in the first round and host Mexico in the finals. Front row, from left: ball girls Samantha Wynne and Emma MacLachlan. Middle row: Meghan Witkowski, Tessa Mosher, Molly MacLachlan, Nicole Wynne. Back row: Lauren Soule, Shelby Nye, Erica Balman, Rylie Spicer, Morgan DeLand.
Stories this photo appears in:

Mustangs conquer Mexico; Bearcats beat pair of city foes
The holiday-tournament circuit proved lucrative for both Marcellus and Solvay, who both won their respective events around various winter snowstorms.