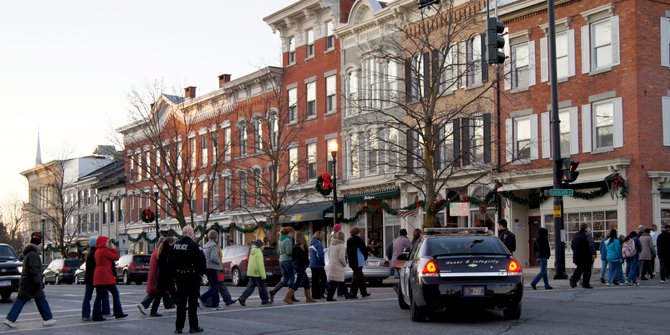 Officers of the Cazenovia Police Department temporarily block traffic on Albany Street to allow participants of the Dec. 19 walking prayer vigil to cross. The procession, which served to honor the 26 slain in Newtown, Conn., was attended by dozens of community members.
Stories this photo appears in:

Cazenovia community gathers in wake of recent national tragedy
Five days following the tragic deaths of 20 young children and six adults at Sandy Hook Elementary School in Newtown, Conn., members of the Cazenovia community gathered together to grieve those lost, and show support to those affected.