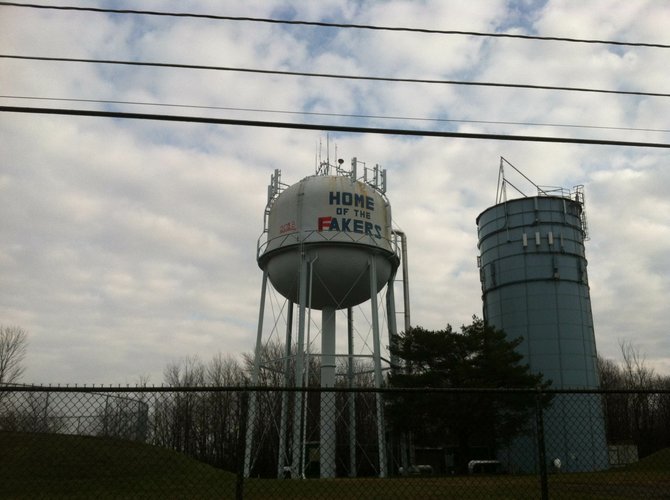 The village water tank was vandalized last Friday, Dec. 14. Village police are currently investigating the crime. The cost to repair the paint job is estimated to cost thousands of dollars.
Stories this photo appears in:

The rivalry between Skaneateles and Cazenovia both on and off the athletic field has been longstanding, with the argument over who are the "real" Lakers being a sore spot. But last week someone took the fight a little far when they vandalized the village water tower and spray-painted the letter "F" over the letter "L" to make Skaneateles "The Home of the Fakers." What may seem like a simple fix to cover over the red spray paint used by the perpetrators actually will cost the village – and therefore the taxpayers – thousands of dollars.