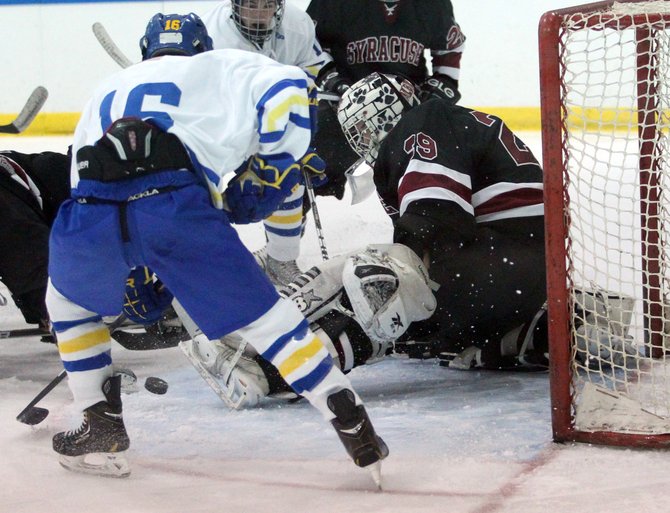 Syracuse Cougars goalie Jim Albright (29) makes a sliding save on a shot by West Genesee's Corey Raaflub (16) in last Wednesday night's game at Shove Park. Albright's 45 saves helped carry the Cougars to a 1-0 overtime victory over the Wildcats.
Stories this photo appears in:
WG stymied by Albright's 45 saves in net
Back home at Shove Park following a 3-0 road swing, the West Genesee ice hockey team went out Wednesday night and dominated the Syracuse Cougars, taking nearly six times as many shots as the newly-formed entry that includes former members of the Solvay squad. And the Wildcats lost.