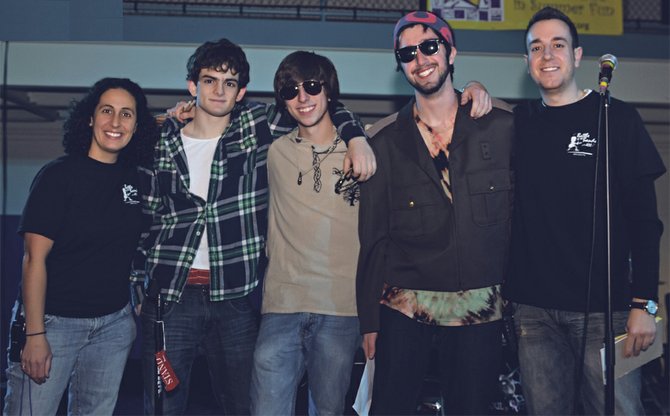 The members of The New Daze pose with JCC director of teen services Lori Innella-Venne, left, and JCC teen coordinator Ilario Huober, right, after winning last year's Battle of the Bands. The band members are, from left, Anthony Pavone, Max Flansburg and Jamie Knittel.
Stories this photo appears in:

Calling all high school rockers! The Jewish Community Center's 11th annual Battle of the Bands will take place at 7 p.m. Saturday, Jan. 19, with this year's event taking place at a new location.