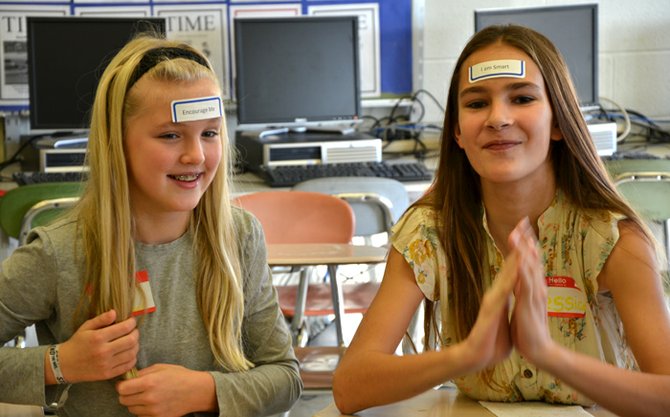 Ivy Carter and Jessica Patalino react to the labels on their foreheads at the recent "Be Cool, Not Cruel" event at the high school. They don't know what their own labels say, but everyone else is treating them based on their labels.
Stories this photo appears in:

Program conceived 20 years before New York State's 'Dignity for All Students Act'
Sixth graders learned how to navigate through middle school by being kind to others at a recent morning-long event called "Be Cool, Not Cruel." They were given a clear road map for their journey by high school students who only recently walked the same hallways.