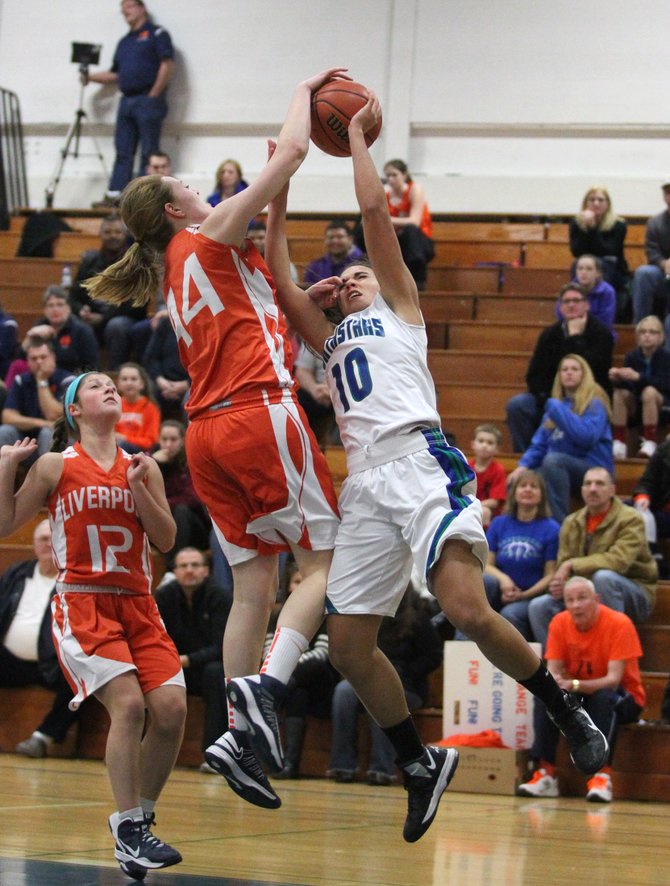 Liverpool center Rachael Windhausen (44) blocks a shot from Cicero-North Syracuse's Sarah Bowles (10) during Saturday's game. Despite this, the Northstars defeated the Warriors 54-16.
Stories this photo appears in:

C-NS impresses again with suffocating defense
Clearly, the Cicero-North Syracuse girls basketball team's formula for maintaining Class AA supremacy, both in the local and state ranks, centers around making sure that the opposition rarely gets a moment to breathe. That was exactly what the Northstars did to rival Liverpool in Saturday's home opener, shutting down the Warriors for long stretches of time and rolling to a 54-16 victory.