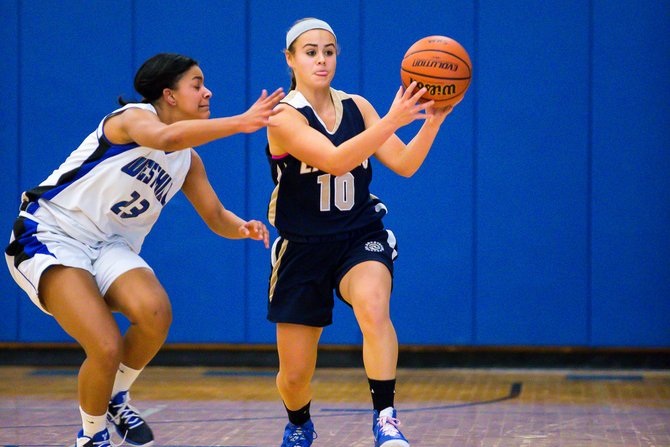 Skaneateles guard Nicole Beatson (10) is closely followed by Westhill's Anna Ross (23) as she dribbles up the court in Thursday night's game. Ross, in addition to her 19 points, managed several steals as the Warriors beat the Lakers 66-45.
Stories this photo appears in:
Torrent of 3-pointers crucial as Lakers fall to Warriors
While the Skaneateles girls basketball team is a short step from joining the elite in the local Class B ranks, Westhill made sure that, at least for now, the Lakers remain in that envious, but frustrating position in the pecking order.