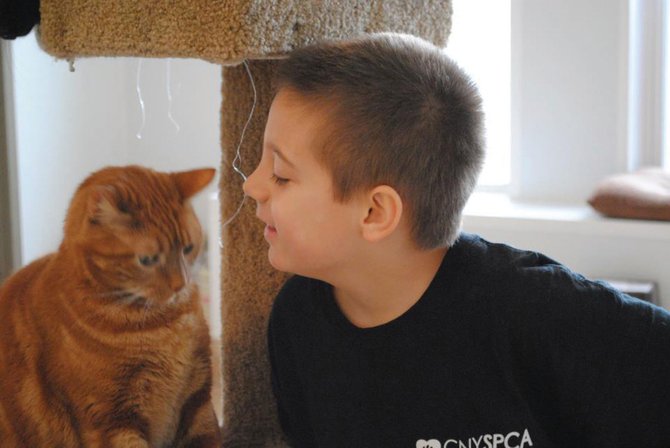 Parker Vavra, 8, visits with a kitty in the CNY SPCA's cat room. Parker asked his family and friends to give donations to local animal shelters instead of giving him birthday presents this year.
Stories this photo appears in:

Parker Vavra thought about his approaching birthday and decided he didn't want traditional presents like video games or toys; instead, he asked his family to donate any money they would spend to the CNY SPCA or the Humane Association of Central New York.