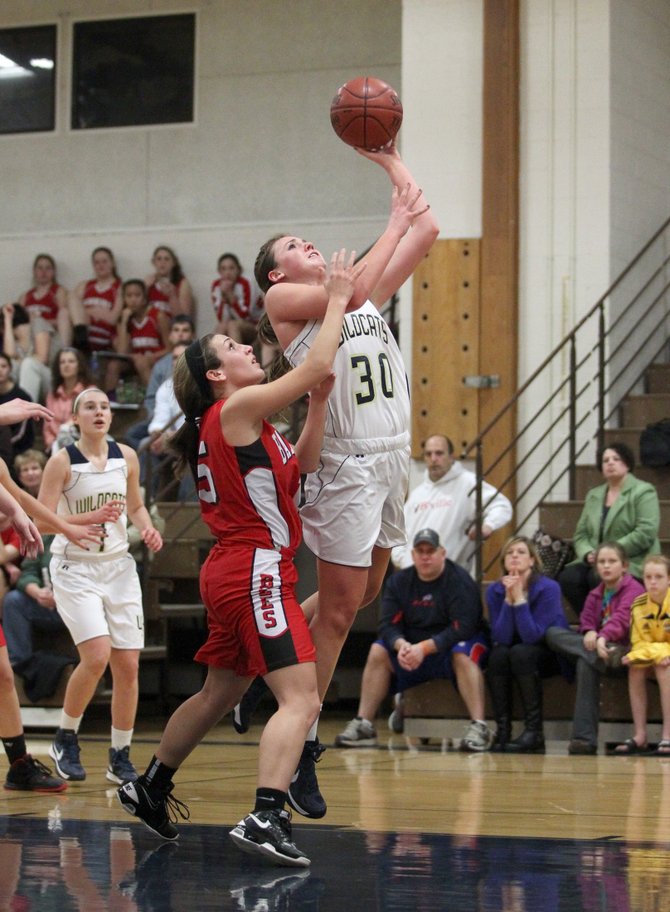 West Genesee sophomore forward Grace Osterdale (30) goes past Baldwinsville's Maggie D'Eredita (15) and rises to take a shot in Tuesday night's game against West Genesee. Osterdale and the Wildcats defeated the Bees 78-43 in an impressive season-opening effort.
Stories this photo appears in:

Fumano, Graveline lead Wildcats into AA title push
Eight minutes, one quarter of action - that's all it took for the West Genesee girls basketball team to let everyone else in the Section III Class AA ranks know that it is ready for a championship push. Led by junior Melissa Fumano and junior Vicki Graveline, the Wildcats roared past visiting Baldwinsville 78-43 in Tuesday night's 2012-13 season opener.