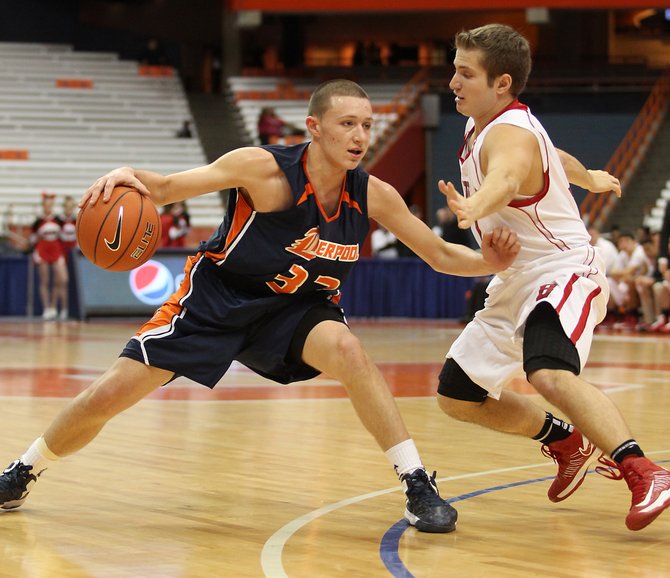 Liverpool freshman guard Tyler Sullivan (32) dribbles and works against Baldwinsville's Zach Leo (11) during Sunday's Tip-Off Classic at the Carrier Dome. Sullivan and the Warriors defeated the Bees 87-68 to improve to 2-0 on the season.

Stories this photo appears in:

Warriors pile up points against Corcoran, B'ville
After all the turmoil it faced a season ago, including an early-season coaching change, the Liverpool boys basketball team finds itself in much more tranquil conditions going into 2012-13. Matt Jacob has now received the full-time job after replacing Jerry Wilcox early last winter in what turned out to be a 5-13 campaign where the Warriors missed out on the Section III Class AA playoffs.