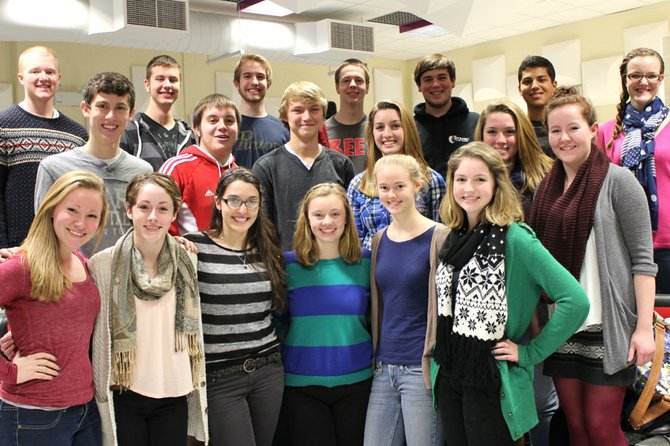 Baker students selected to perform with the All-County Chorus are (back row, from left) Jack Carlucci, Matthew Noll, Zachary Meyers, Noah Siddall, Brendan O'Toole, Amar Anthony, Lauren Conley, (middle row, from left) Andrew Cuccaro, Joseph Honsinger, Andy Rossler, Julianna Grabowski, Katie Grabowski, Bridget Conway, (front row, from left) Molly Makowiec, Eve Mercer, Amanda Funiciello, Caroline Noll, Jenny Hall, and Jamie Robinson. Missing are Garrett Darrah and David Magowan.
Stories this photo appears in:

Forty-five Baldwinsville students have been selected to perform in the band, orchestra and chorus at the Senior High School All-County Music Festival.