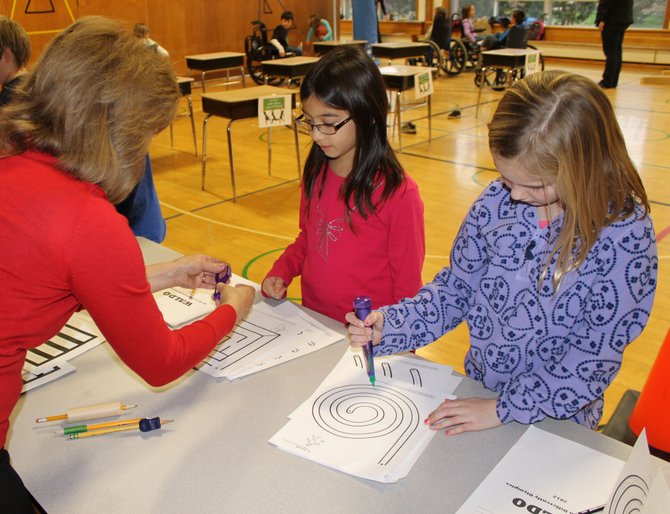 Occupational therapist Teresa Wildhack demonstrates a "squiggle pen" with Karina Balian (left, fourth grade) and Katyanna Noble (fourth grade). The pen is an exercise for students working on their fine motor skills.
Stories this photo appears in:

What is it like for a child to navigate a wheelchair through a cluttered classroom? How would it feel to not hear everything your teacher said?