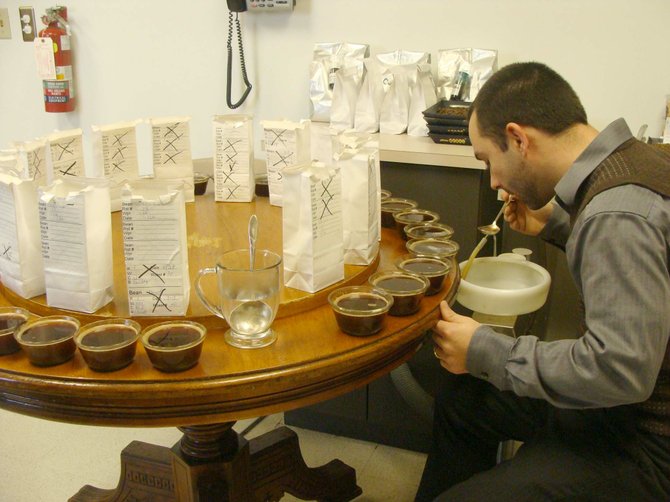 Dan May, of Brewerton, in the Paul de Lima "cupping" room, where he taste-tests coffee. This Syracuse original was started in the early 1900's when a woman from Syracuse brought home green coffee beans from Brazil.
Stories this photo appears in:

When we first moved to the Syracuse area two years ago, one of the many questions I asked myself was whether I would ever find a cup of coffee in my new hometown that I liked as much as in my old hometown, namely the coffee I would purchase on my way to work each morning at a gas station-convenience store. A trivial dilemma, yes, but not for a coffee lover who needs one small cup o' Joe to get going in the early morning hours. Their coffee was always fresh, and, to me, absolutely perfect. So, as we started to get used to our new home, I began sampling the different coffees available in this area and soon noticed that many diners and restaurants were serving something called Paul de Lima coffee, and I really liked it. When we just happened to stumble upon their outlet store and museum, located in Cicero, I liked it even more; here was a hometown product to be proud of, a great coffee at a great price, plus a store and little museum to boot!