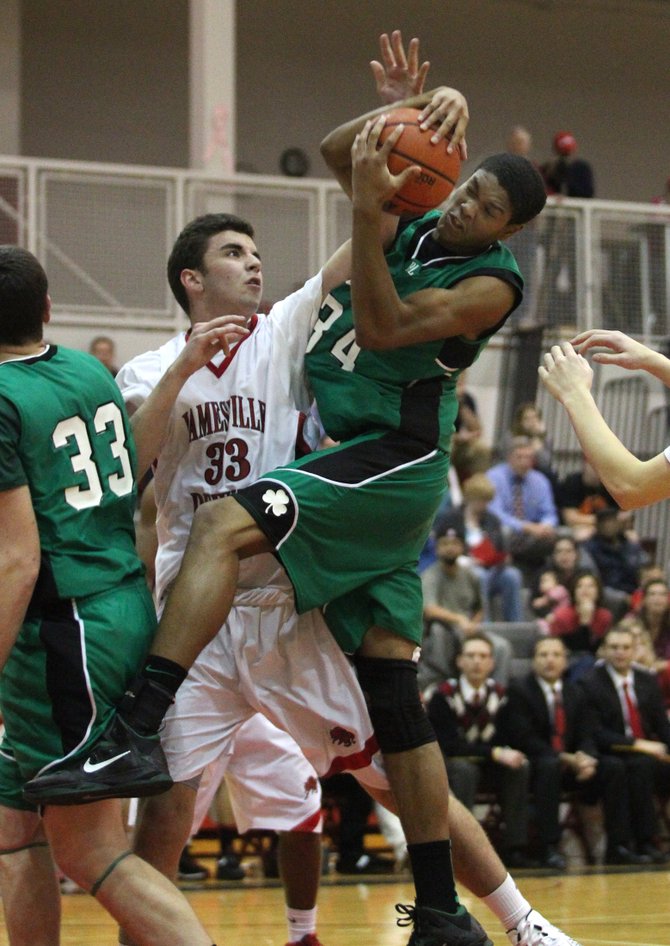 Bishop Ludden junior forward Dan Kaigler (34) draws a foul from Jamesville-DeWitt's Matt King (33) in Tuesday night's game. Kaigler went on to score 21 points as the Gaelic Knights defeated the Red Rams 57-45.
Stories this photo appears in:

Red Rams held to one field goal in decisive first quarter
Though it took place in the opening days of December, the boys basketball clash Tuesday night between megapowers Bishop Ludden and Jamesville-DeWitt carried the intensity of one with higher stakes a few months down the road. Of course, the Gaelic Knights and Red Rams could have a post-season rematch - but for now, Ludden, at full strength, had the upper hand over J-D, prevailing 57-45.