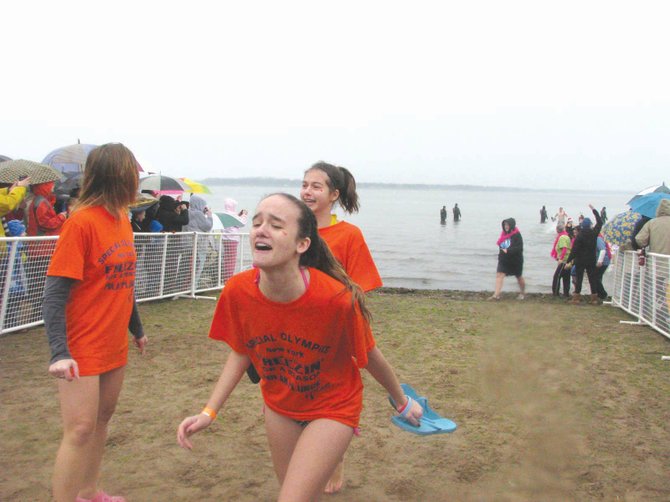 Ashley Scott, center, and other members of Brooke's Splash Puppies emerge from Oneida Lake Sunday morning after taking the Polar Plunge for Special Olympics New York. The team raised about $1,300 for the organization in honor of Special Olympian Brooke Jones (not pictured), who also took the plunge.
Stories this photo appears in:
On Sunday morning, Onondaga County Parks Director Bill Lansley and several of his co-workers ran into Oneida Lake in their suits. Had they gone mad? Nope. Lansley, along with Kim Hall, Nate Stevens, Bob Ellis and Meg Belovich, plus hundreds of others, were participants in the sixth annual Polar Plunge for Special Olympics New York (NYSO), a fundraising event at Oneida Shores that included live entertainment, prizes, face painting, hot chocolate and coffee from sponsor Dunkin Donuts and more, along with the signature dip in the chilly waters of Oneida Lake.