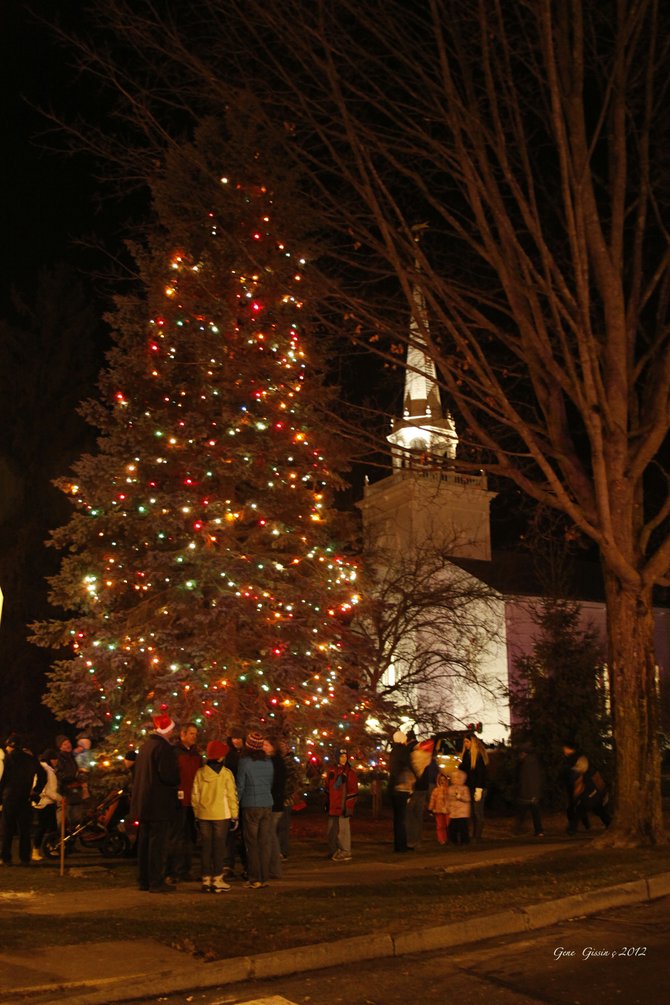 Hundreds of area residents attended the 35th Cazenovia Christmas Walk and Tree Lighting the evening of Nov. 30. The yearly event, which encourages attendees to browse the local shops and share holiday cheer, is sponsored by the Greater Cazenovia Area of Chamber of Commerce and the village of Cazenovia.
Stories this photo appears in:

Cazenovia High School Chamber Choir spreads holiday cheer
For most of the year, there's a pile of Santa hats stowed away in the choir room at Cazenovia High School — they come out of hiding every December so members of the school's Chamber Choir can don them when they sing at various spots around Cazenovia.