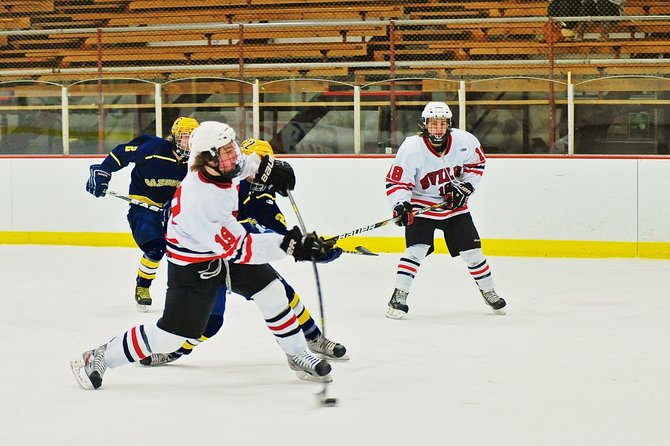 Baldwinsville forward Matt Herman (19) takes a hard slap shot at the net during last Friday's season opener against Cazenovia. The Bees would lose in overtime to the Lakers by a 5-4 margin.

Stories this photo appears in:

Late lead gets away in 5-4 defeat to Cazenovia
Though many more important games remain for the Baldwinsville ice hockey team, few would be as exciting as the 2012-13 season's curtain-raiser against Cazenovia on Friday night. The Bees made a late comeback, exciting the home crowd at Greater Baldwinsville Ice Arena, but surrendered that hard-earned margin, leading to a 5-4 overtime loss to the Lakers.