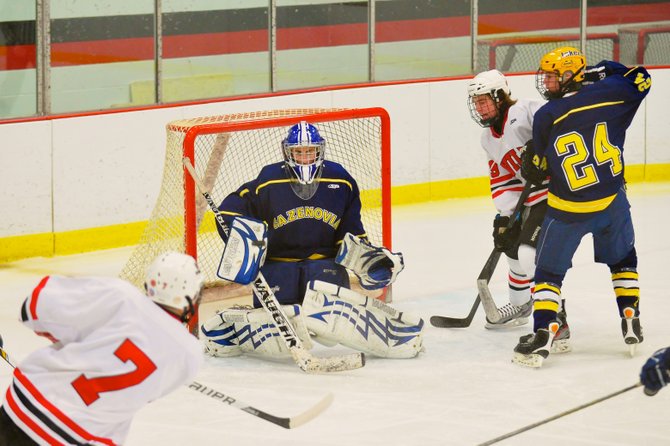 Cazenovia ice hockey goaltender Mario Benedetti (1) makes one of his 36 saves on Baldwinsville's Parker Ferrigan in front of Joe Colligan (24) during Friday night's 5-4 overtime victory. The Lakers lost its season opener to CBA/J-D earlier in the week.

Stories this photo appears in:

Lakers get overtime victory at Baldwinsville, 5-4
Just two seasons removed from a state Division II championship, the Cazenovia ice hockey team is finding the path a lot rougher than before.