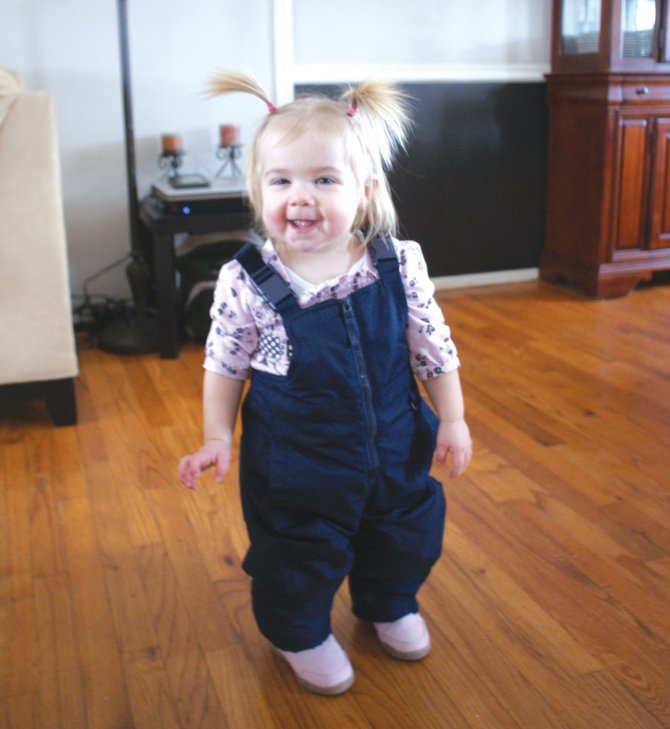 Lily Sateriale passed away at 20 months. Her cause of death was determined to be Sudden Unexplained Death in Childhood (SUDC), the sudden and unexpected death of a child over the age of 12 months, which remains unexplained after a thorough case investigation is conducted. To raise awareness about the disorder, Lily's family is hosting a walk at 10 a.m. Sunday, Sept. 23, at Longbranch Park in Liverpool.
Stories this photo appears in:
Lily Sateriale was the puzzle piece that completed her family. "We always wanted a big family. When we had Lily, our whole family dynamic changed. It was like we were a complete family finally," said Laura Sateriale, Lily's mother. "We all got along so well. The kids got along. We had a good system." Born May 28, 2010, Lily was the youngest of four with twin older sisters, 8, and a big brother, 5. The 20-month-old was perpetually in pigtails, always singing, always laughing. "She had a dog that adored her. He was her prized possession," said Micah Sateriale, Lily's father. "She was just starting to learn how to color, and it really surprised us with how well she could hold a crayon and a pencil." "She was always making us laugh. She was really funny, really sweet," Laura said. "She was a really laid back baby. She was the perfect baby everyone wants to have. She was really easygoing." But the Sateriales' idyllic life with Lily was all too brief. The little girl died on Feb. 16, 2012 in her sleep without an explanation.