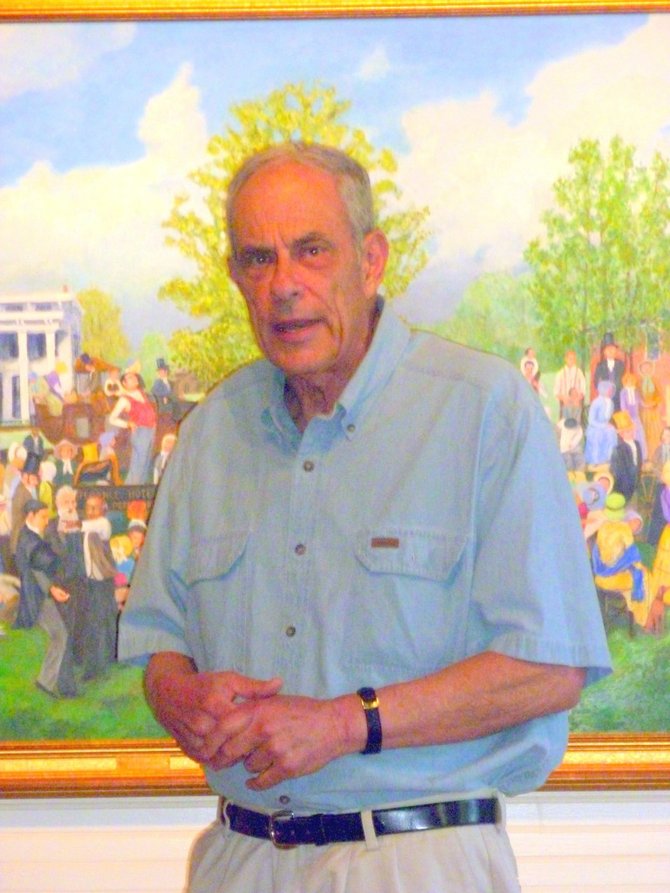 Hugh Humphreys speaks on the anti-slavery painting that he presented at the Smithfield Community Center in Peterboro in 2011. Humphreys, who is a researcher, writer, and presenter on the 1850 Cazenovia protest to the Fugitive Slave Law, will tie the 20th century Civil Rights movement to the 19th century antislavery movement in Madison County at an illustrated program at 7 p.m. Saturday, Aug. 25, at the Smithfield Community Center.
Stories this photo appears in:

In recognition of the Great Cazenovia Convention of Aug. 22, 1850, Hugh C. Humphreys, the author of "Agitate! Agitate! Agitate! The Great Fugitive Slave Law Convention and its Rare Daguerreotype," will use images, research and oratory to connect the famous 1850 event in Cazenovia to events in Montgomery, Ala.