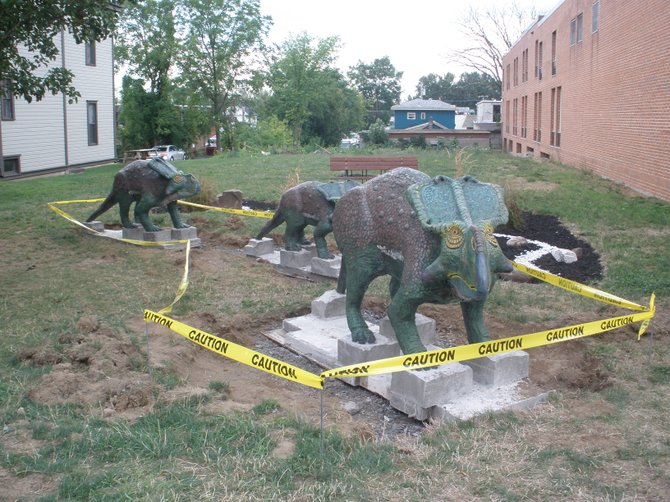 These dinosaur sculptures, created by John Kennedy, sit outside the Liverpool Public Library. They're the product of a gift from benefactor Ann Alger, longtime LPL patron, who left a bequest to the library when she passed away in 2011.
Stories this photo appears in:

Millions of years ago, herds of pig-sized herbivores known for their large skulls and neck frills roamed the deserts of Mongolia with a variety of other brawny beasts. That's right, they were the Protoceratops, and as of Monday, Aug. 13, they have begun to inhabit the village of Liverpool. Three of them are making their home just outside the Liverpool Public Library. Unlike the dinosaurs of the Cretaceous age, these Protoceratops are made of metal and concrete, created by local sculptor John Kennedy.