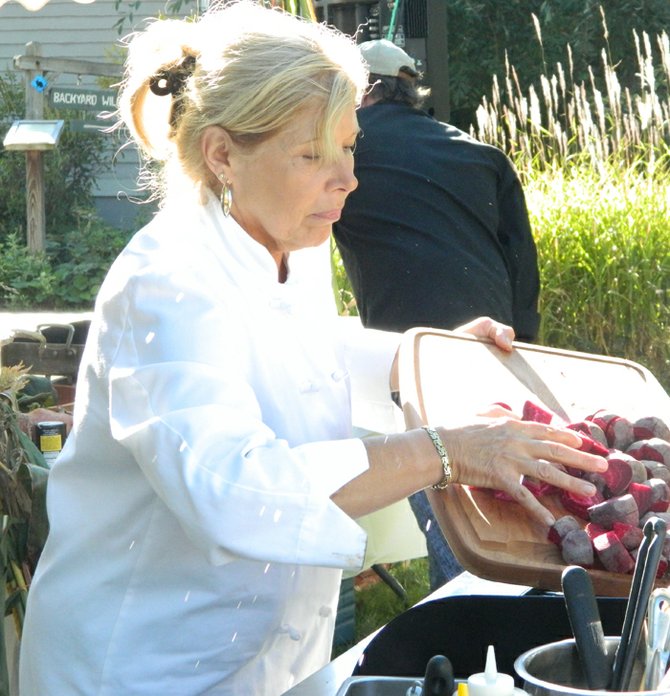 Joelle Mollinger, of Joelle's French Bistro in Skaneateles, will return to participate in the 'envIRONmental CHEF homegrown' competition at Baltimore Woods this year after winning last year.
Stories this photo appears in:

Second culinary cook-off competition focuses on local foods prepared by local chefs
The second annual "envIRONmental CHEF homegrown" culinary competition has been announced for Sunday, Sept. 16, at Baltimore Woods Nature Center, with last year's winners taking on new challengers and a new dessert competition added to the event. The competition celebrates the abundance of locally grown and produced foods in Central New York, and pits the area's finest chefs in head-to-head cook-off challenges that are tasted and decided by the audience.