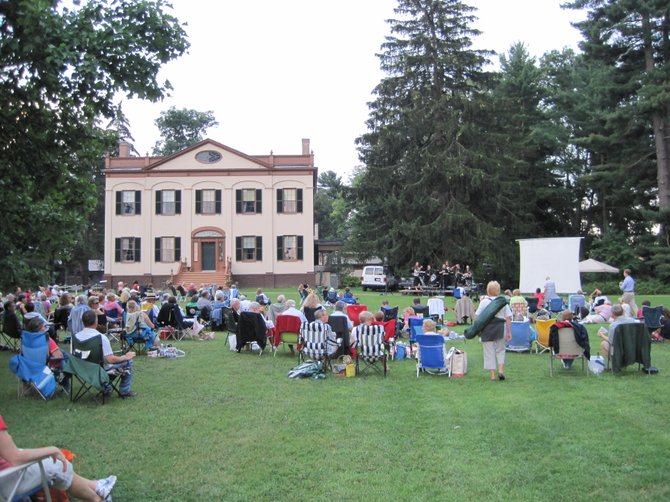 Attendees of the 2011 "Moonlight Medley," find their choice spots on the lawn of the Lorenzo State Historic Site. This year, "Breakfast at Tiffany's" will be shown at 8 p.m. Aug. 16, following the JT Hall Consort's musical offering, which begins at 6:30 p.m.
Stories this photo appears in:

The Friends of Lorenzo and the Greater Cazenovia Area Chamber of Commerce will present a free night of entertainment on the front lawn of Lorenzo on Thursday, Aug. 16.