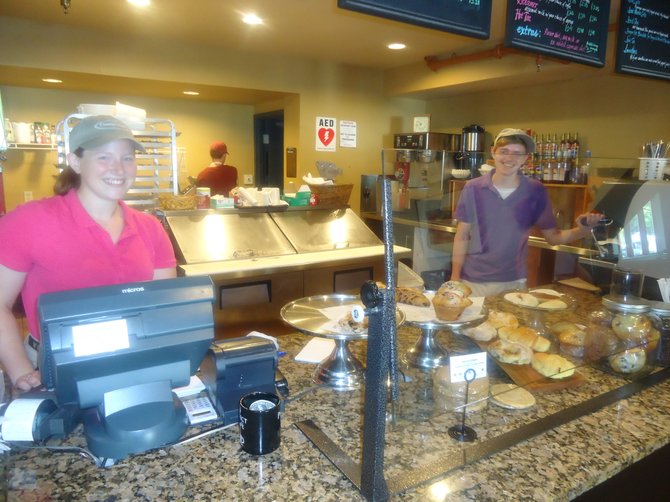 Familiar baristas Ian Abernathy, right, and Olivia Boise take a moment to smile for a "before" picture. Harrison Bakery of Syracuse, will have traditional bakery breads, pies and sweet treats available at Dave's Diner as of Thursday, Aug. 9.
Stories this photo appears in:

Dave's Diner to offer patrons fresh baked good
It's been 16 months since Dave's Diner owner Bill Tilison officially took over the space at 35 Albany St.