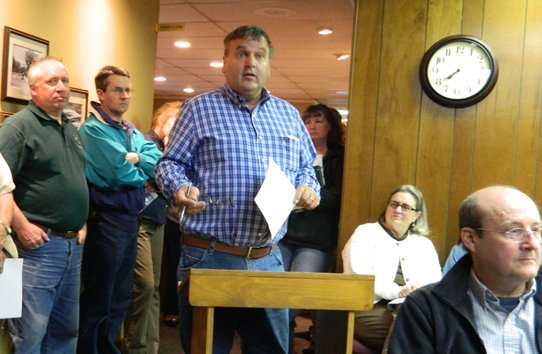 Skaneateles farmer Dirk Young, middle, told the Skaneateles Town Board during a public hearing on April 19 ofhis opposition to the board's proposed local law that would essentially prohibit hydrofracking in the town. He was preceded by a dozen residents who spoke in favor of the law.
Stories this photo appears in:

At the conclusion of a standing-room-only public hearing concerning the town's proposed law to amend the zoning law to regulate hydrofracking, the board — with two members absent — voted to table the law until the next meeting, to the disappointment of the crowd.