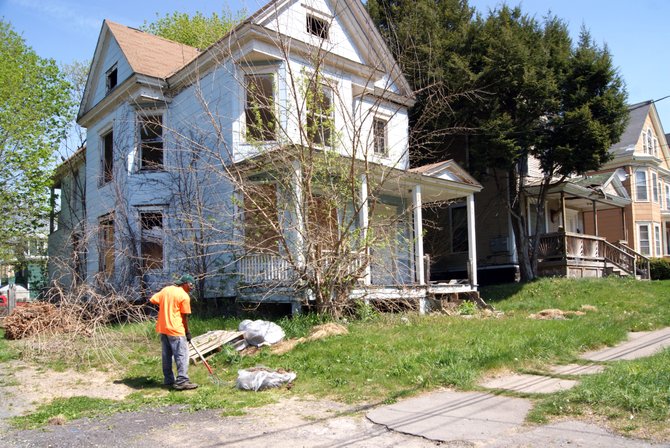 Crews contracted by the city of Syracuse clean up vacant homes on McAllister Avenue on the southside of the city.

Stories this photo appears in:

To combat growing vacancy issues in the city, the county and city are exploring a new option in tandem — a land bank. That program was approved today by Gov. Andrew M. Cuomo.

Nearly 1,7000 buildings within city lines have been left empty, costing city taxpayers nearly $2 million a year in upkeep costs.