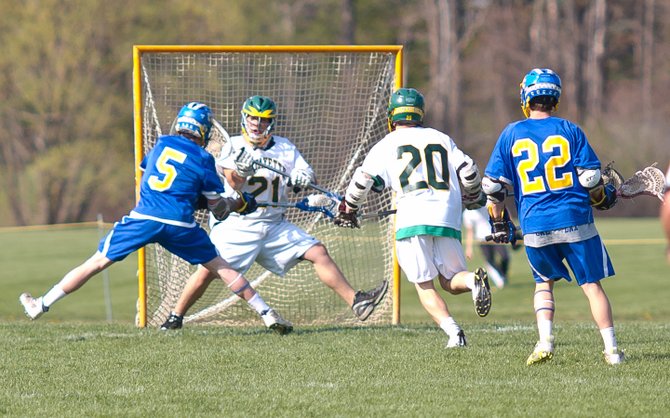 Midfielder Brad Nardella (5) gets the ball past the LaFayette goaltender for one of his four goals on April 19. After its victory over Jordan-Elbridge, the varsity boys team season record advanced to 7-0. Coming off last year's state-championship season, the team has won 26 consecutive games.
Stories this photo appears in:

Caz lacrosse win streak now stands at 26
In no way could the Cazenovia boys lacrosse team feel comfortable after surviving a tough, physical 7-6 win at Skaneateles on April 17.