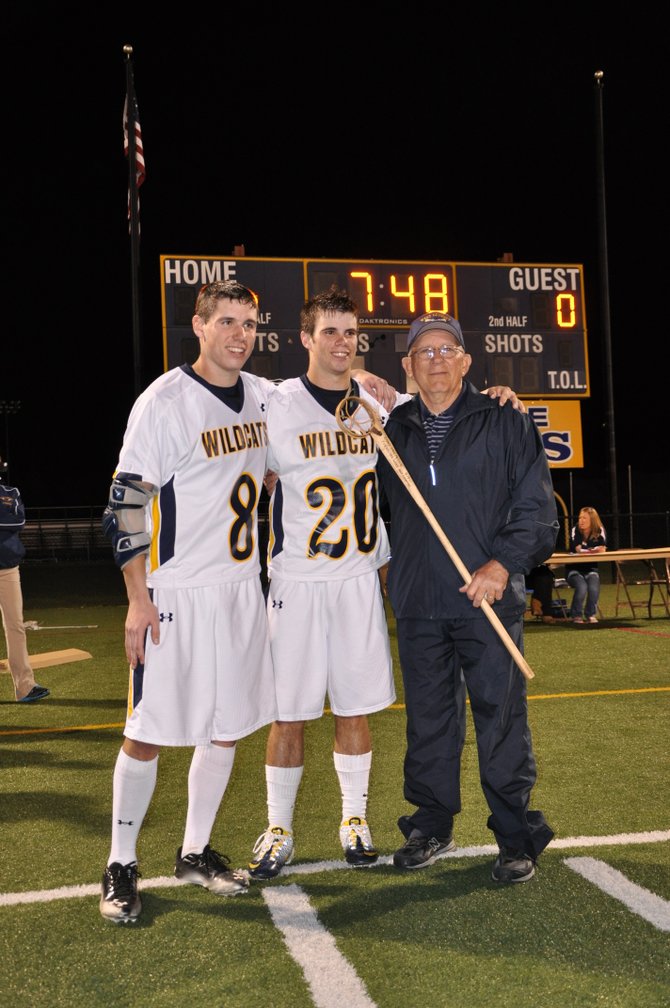 West Genesee boys lacrosse captains Matt Schattner (8) and Tim Barber (20) present head coach Mike Messere with a traditional Native American lacrosse stick in honor of Messere breaking the all-time national record for wins by a high school lacrosse coach. The Wildcats' 8-5 victory over Oswego gave Messere 748 career wins, a number noted on the scoreboard at Wildcat Stadium.
Stories this photo appears in:

West Genny fights off Oswego to reach no. 748
For almost three quarters on Thursday night, the Oswego Buccaneers appeared ready to spoil West Genesee boys lacrosse coach Mike Messere's record-breaking night.