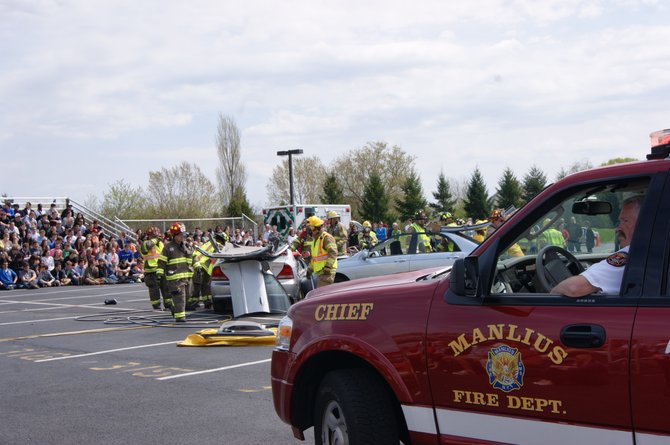 Crews cut off the roof of one of two vehicles used in the mock DWI simulation.
Stories this photo appears in:

he mock DWI presentation was part of the Every 15 Minutes program, a nationwide initiative to remind drivers one person dies from an alcohol-related collision four times an hour. Schools are approaching a critical time with teens, as prom and graduation celebrations start.