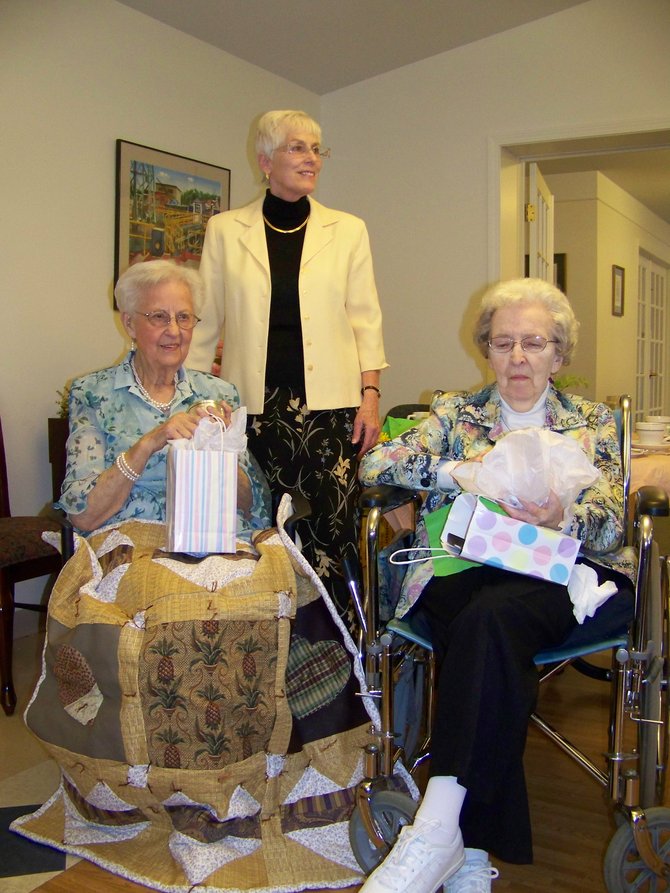 Susan McKee, center, presents Marilynn Butcher, left, and Beth Northrup with McHarrie Life Auxiliary President's awards. McKee began honoring members with the award in 2007 during her stint as the auxiliary's president.
Stories this photo appears in:

Syracuse Home at McHarrie Life's Auxiliary held its annual appreciation luncheon April 10 at the McHarrie Towne Center in Baldwinsville and two members, Marilynn Butcher and Beth Northrup, were honored for 33 years and 22 years, respectively, of service to the auxiliary.