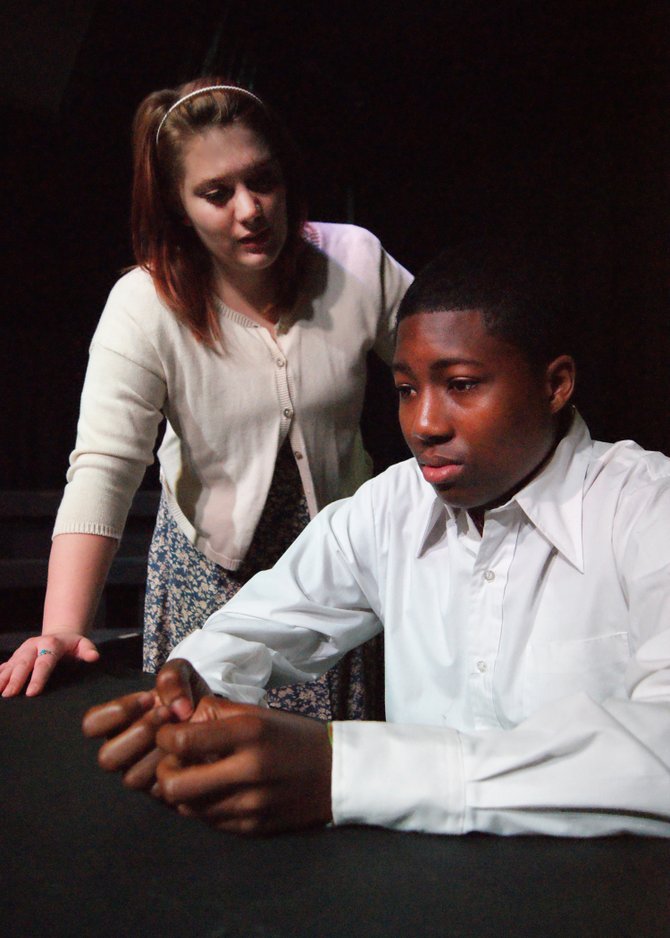 Jedai Stevens, right, acts alongside Kendra Valliere during a recent performance of "Our Town" at Catherine Cummings Theater in Cazenovia.
Stories this photo appears in:

Varied cast gives Wilder's classic a reverential performance at Catherine Cummings Theater
Near the start of Thornton Wilder's Pulitzer Prize-winning play, "Our Town," newspaper editor Charlie Webb admitted that not much of anything happens in Grover's Corners, NH. "The people here are a little better-behaved than most," he said. "Perhaps a little duller…There's not much culture."