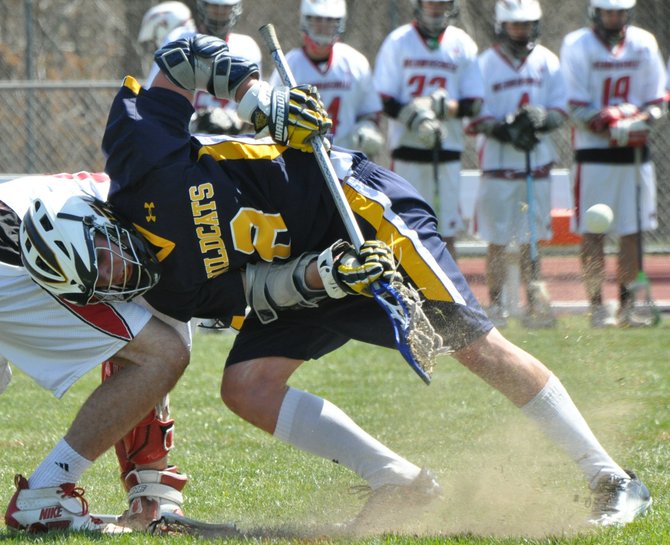 West Genesee midfielder Matt Schattner (8) goes for a face-off during last Friday's game at Baldwinsville. Schattner had two assists as the Wildcats beat the Bees 8-1.
Stories this photo appears in:
Messere now just one from tying national mark
A weird sort of atmosphere settled over the West Genesee boys lacrosse team in the second week of April as a large chunk of history loomed ahead. The quest to put head coach Mike Messere ahead of the 747 wins Ward Melville's Joe Cuozzo earned and become the all-time national leader for victories was nearing its climax. Success in three games during the week of the school break would put Messere just one win from Cuozzo's mark.