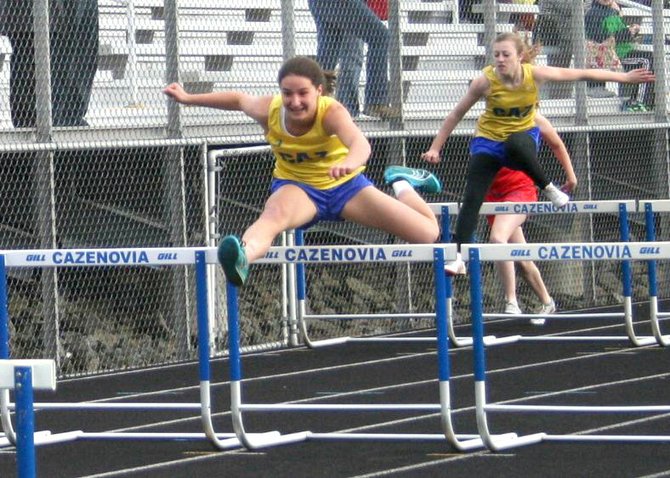 Paige Biviano, left, led the Lakers with victories in the 100 meter hurdles (above), long jump, high jump and 4x100 meter relays as Cazenovia overwhelmed ESM 100 to 41. Freshman Ashley Kent, right, was second in the 100-meter hurdles and won the 400-meter hurdles as Cazenovia captured all 11 events on the track.
Stories this photo appears in:

100-41 victory extends win streak to 19 meets
The Cazenovia girls track and field team opened their 2012 campaign the same way they ended 2011; with a win.