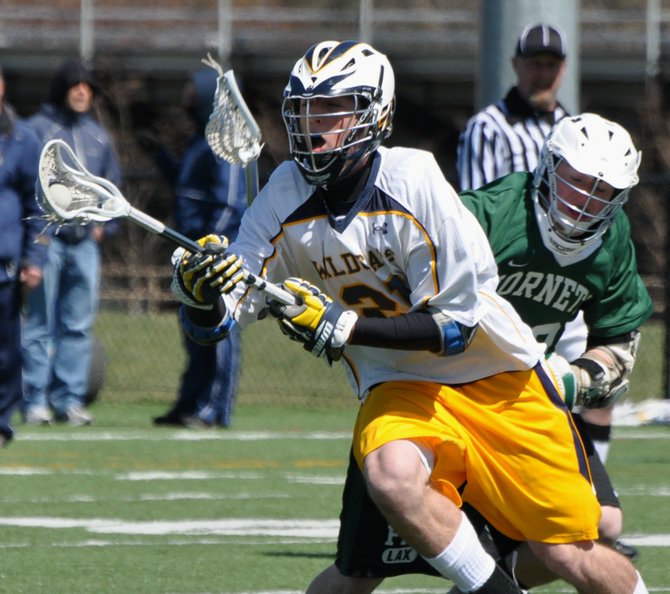 West Genesee junior midfielder Teddy Glesener (21) won a pair of crucial face-offs down the stretch of last Saturday's game against Fayetteville-Manlius that led to the decisive goals as the Wildcats beat the Hornets 7-5.
Stories this photo appears in:

Goals late in regulation help WG beat Hornets 7-5
True, the boys lacrosse game between West Genesee and Fayetteville-Manlius on Saturday afternoon did not count in the league standings. But it still meant a lot, especially to the likes of Tim Barber. Over the last two seasons, Barber and his fellow Wildcats had twice gone into battle against the Hornets, and had twice lost.