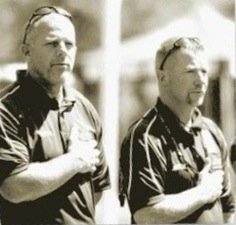 John Nostrant, right, coach of The Haverford School, was diagnosed with prostate cancer in 2009, and Georgetown Prep coach, Kevin Giblin, is now in remission from his colon cancer. John and Kevin were roommates in college and line mates on the lacrosse field as players.
Stories this photo appears in:
Nostrant readies for annual lacrosse tourney to benefit cancer research
For the last 21 years, Baldwinsville native John Nostrant has taught and guided the boys of The Haverford School in Pennsylvania.