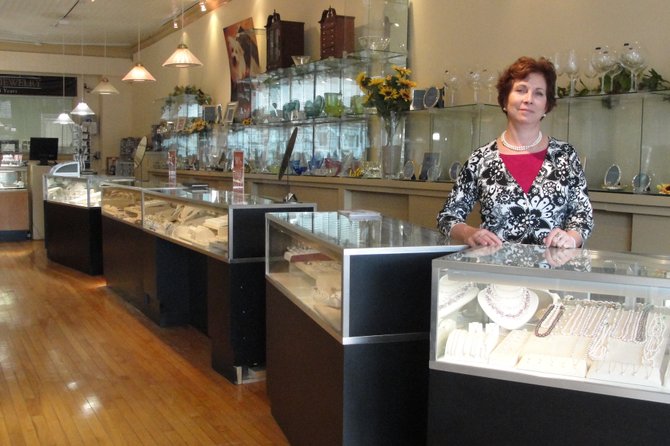 Susan Machamer stands behind the new brightly-lit display cases at Cazenovia Jewelry's Albany Street location. The cases, which were formally used at the business's Manlius store, are just one aspect of the improvements taking place in Cazenovia. The landmark location will also include new lights and the expertise of metalsmith Leah Coe-Howard.
Stories this photo appears in:

Cazenovia Jewelry is undergoing some changes. The company's landmark location on Albany Street in Cazenovia was recently outfitted with new display cases from the Manlius store, a new lighting system will be installed in the coming weeks and the local workforce will grow.