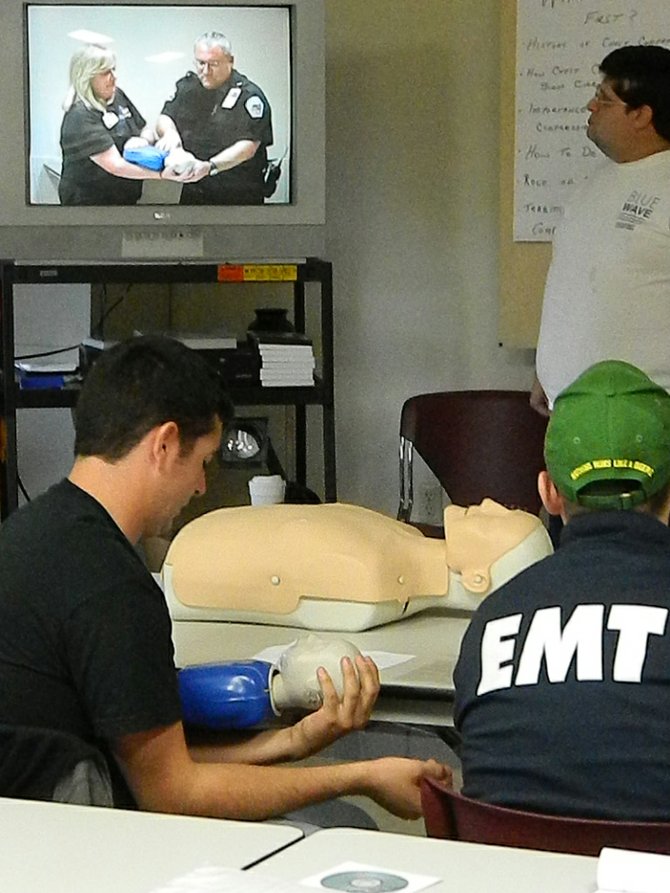 During a presentation on "Five steps to helping a choking infant," by class member and veteran paramedic Tom Militelli (pictured at right in the TV monitor), part-time EMT Joe Pratt, left, listens to the video instruction and practices holding a baby CPR practice dummy. At right, Steve Bryant (sitting) and Steve Ross (standing) watch the video.
Stories this photo appears in:
SAVES now has eight trained CPR instructors in its ranks — a large increase from the two it has typically had at its disposal.