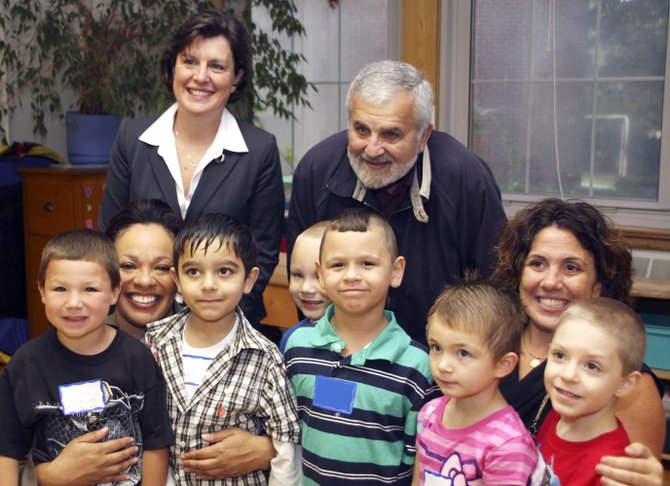 Mayor Stephanie Miner and Commissioner of Education Ned Deuel, standing, with Superintendent Sharon Contreras and Porter School principal Amy Fazio-Evans, both kneeling, pose for a photo on the first day of the 2011-12 school year with Porter School students.
Stories this photo appears in:

School Is In
"The times they are a-changin'" said Bob Dylan in 1964, the year I graduated from high school. True then, true now, and on September 7, the times changed for over 20,000 Syracuse City School District Students.