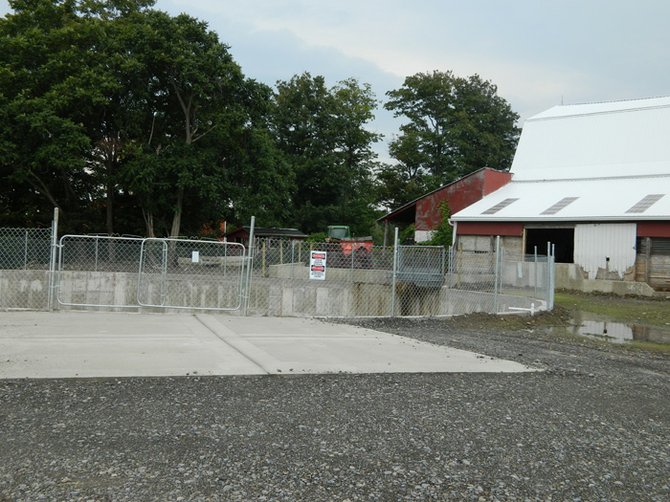 The view of the Tucker farm liquid manure storage tank from the milkhouse waste tanks. The tanks pump waste milk and water directly into the storage tank. Visible at the right is the barn roof on which roof gutters and drip trenches were installed to collect clean water.
Stories this photo appears in:

John F. Tucker & Sons Farm one of many working with Skaneateles Lake Watershed Agricultural Program
What do dairy farms do with all their cow manure in the winter? That's not a trick question. In fact, it is an important consideration for farm costs, soil and animal health, and even lake watershed purity.