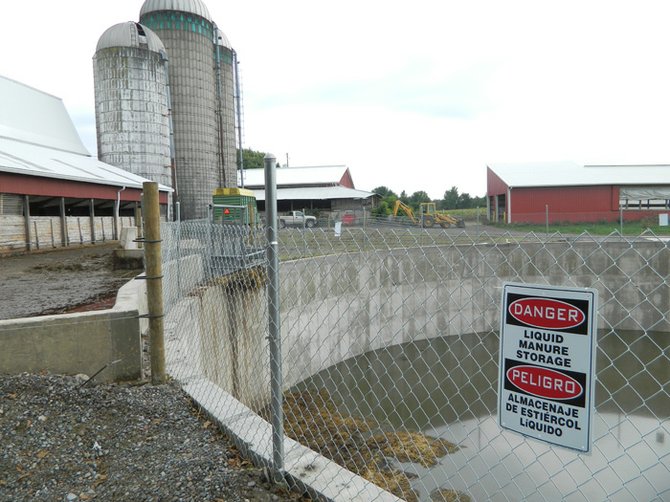 The Tucker farm liquid manure storage tank is 80 feet across, 14 feet deep and holds 450,000 gallons of barnyard waste. Its intent is to reduce fertilizer costs and improve soil quality. It was funded mainly by city, state and federal grants with minimal cost to the Tuckers.
Stories this photo appears in:

John F. Tucker & Sons Farm one of many working with Skaneateles Lake Watershed Agricultural Program
What do dairy farms do with all their cow manure in the winter? That's not a trick question. In fact, it is an important consideration for farm costs, soil and animal health, and even lake watershed purity.