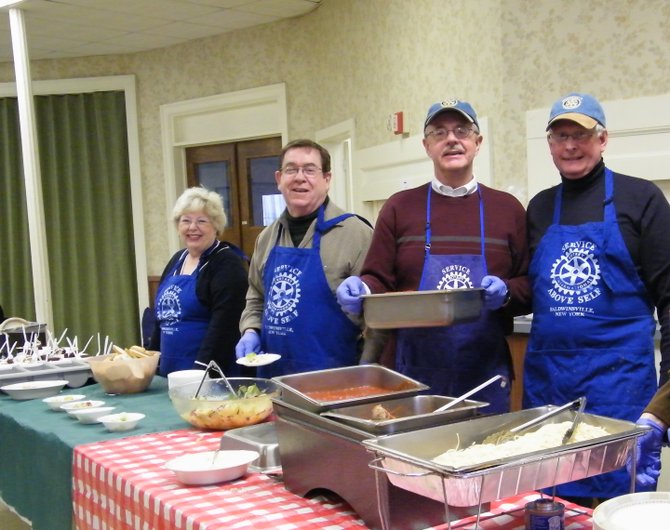 Rotarians Pam Fallesen, left, Harlow Kisselstein, second from left, Dave Horan, second from right, and Bob Craig prepare to serve spaghetti dinners at the First United Methodist Church where the Rotary Club of Baldwinsville hosts a fundraiser dinner the first Wednesday of every month October through May each year. The first dinner will start a little later on Wednesday, Oct. 12, and will feature a 50/50 raffle to benefit the Volunteer Center's Thanksgiving baskets.
Stories this photo appears in:

Monthly dinners will benefit different charities to show where dollars go
Wednesday Oct. 12 will be the first of a seasonal feature in Baldwinsville – the Rotary Club's spaghetti dinner.