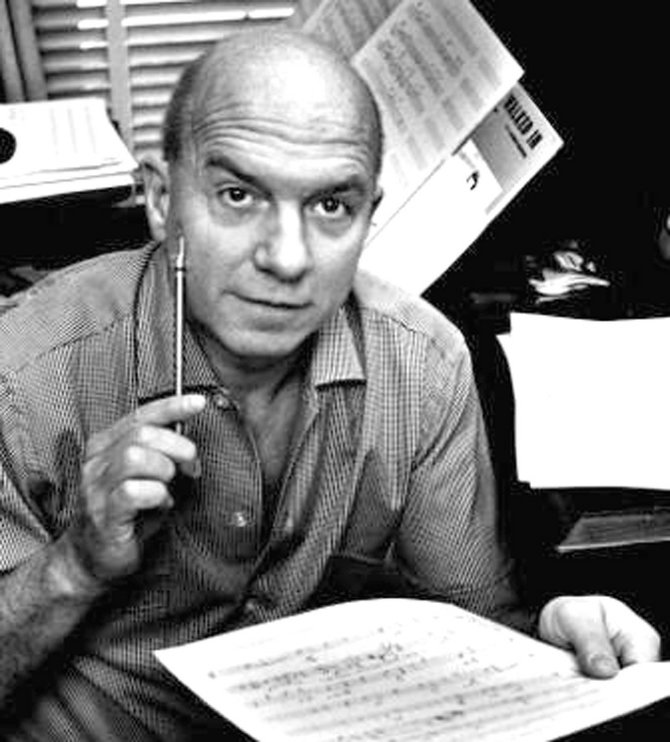 HARD AT WORK: Composer Jimmy Van Heusen with the tools of his trade, circa 1950. This year's Jazz'N Caz festival will commemorate Van Heusen's extensive career with numerous performances.
Stories this photo appears in:

Tenth annual weekend-long festival to honor Jimmy Van Heusen
The world knew him as Jimmy Van Heusen, songwriter for the stars. But in Cazenovia he was Chet Babcock, the guy who played the piano in Williams Hall. This weekend the 10th Annual Jazz'N Caz festival will pay homage to Jimmy Van Heusen, who attended Cazenovia Seminary before rising to stardom composing for films and Frank Sinatra.