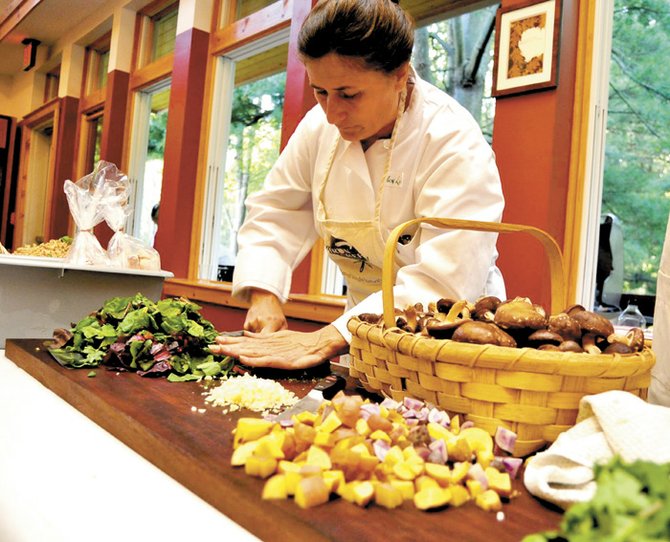 Ellen Leahy, managing partner of bc restaurant in Syracuse and Skaneateles resident, chops garlic during her "Chopping Block" challenge against chef Alicyn Hart of Circa restaurant in Cazenovia. Leahy was named the People's Choice winner for her hearty Fall potato pasta.
Stories this photo appears in:
Mollinger, Leahy win EnvIRONmental Chef competition
Joelle Mollinger of Joelle's Bistro and Ellen Leahy of bc were crowned the People's Choice champions at the inaugural EnvIRONmental Chef homegrown competition at Baltimore Woods on Sept. 18.