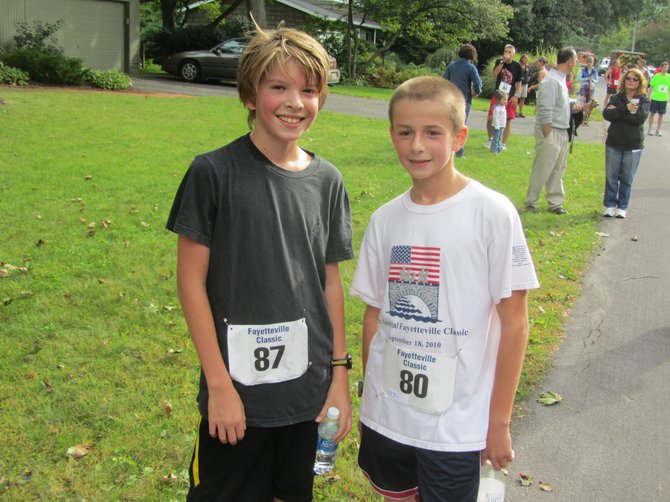 Fayetteville-Manlius modified cross country runners Kyle O'Byrne, right, 13, and Mark Vaccaro, 12, pose for a picture after running in Saturday's Fayetteville 10K Classic. Out of 107 runners, Vaccaro finished 11th and O'Byrne finished 28th with times of 42:16 and 45:59.
Stories this photo appears in:

Here are the results from Saturday's ninth annual Fayetteville 10K Classic.