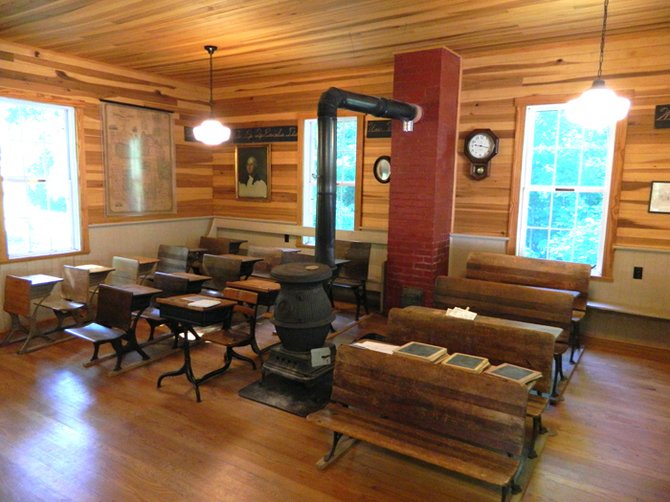 The interior of the Skaneateles District No. 3 East Side Hill School, built circa 1813. This is the sister school to the Nunnery School and shows what the inside of Bruno-Sears' building would have looked like in its heyday. The East Side Hill School, located on the corner of Willow Dale and Stanton Road, is owned by the Spafford Historical Society and used for one-room schoolhouse demonstrations for area school students.
Stories this photo appears in:

Local decorative artist restores 19th century schoolhouse one warm weekend at a time
Heather Bruno-Sears found the bones of an oxen in her front yard, a 1902 Indian-head penny by her front doorstep, a handmade glass marble in the interior dirt under the window, and a 19th century cast-iron toy pull horse in her garden. She's not a treasure hunter, an intense antiquer or a "pawn star," but rather a lover of historic buildings who is restoring a circa 1814 one-room schoolhouse in Spafford one warm weekend at a time.