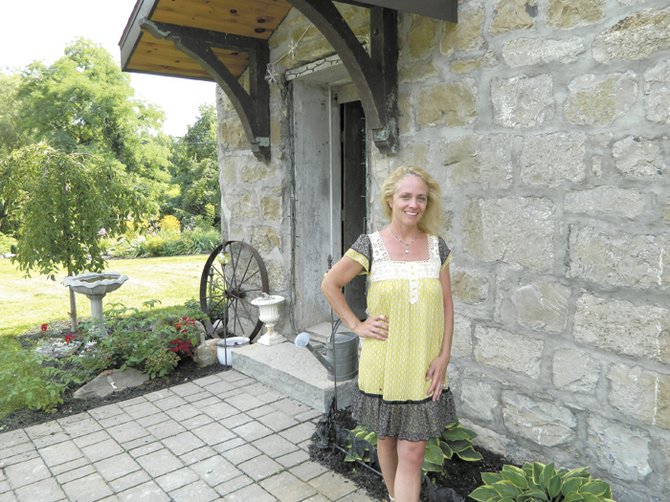 Heather Bruno-Sears stands outside her renovation work-in-progress, the old Nunnery School on Nunnery Road. In the background at left can be seen one of the multiple gardens on the property Bruno-Sears has spent years creating.
Stories this photo appears in:

Local decorative artist restores 19th century schoolhouse one warm weekend at a time
Heather Bruno-Sears found the bones of an oxen in her front yard, a 1902 Indian-head penny by her front doorstep, a handmade glass marble in the interior dirt under the window, and a 19th century cast-iron toy pull horse in her garden. She's not a treasure hunter, an intense antiquer or a "pawn star," but rather a lover of historic buildings who is restoring a circa 1814 one-room schoolhouse in Spafford one warm weekend at a time.