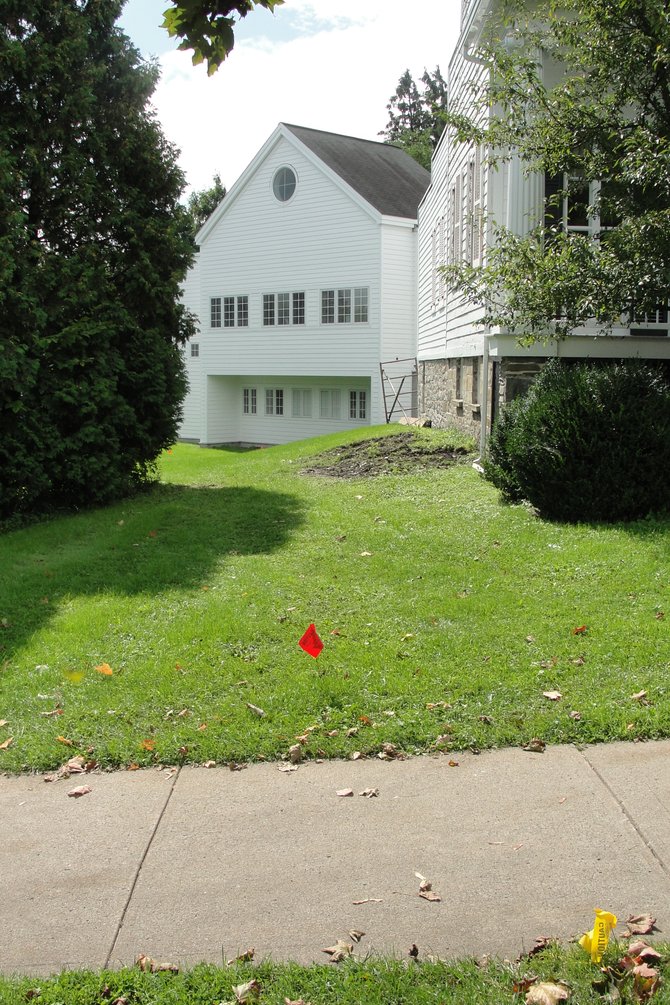 The five-foot-wide pedestrian walkway will be constructed on the Eastern side of the Cazenovia Public Library, and connect Albany Street to the lot behind the library, which boasts numerous free, all-day parking spaces.
Stories this photo appears in:

Village to construct pedestrian walkway, committee to assess downtown parking
Finding a parking space is about to get a little easier downtown. An easement granted by the Cazenovia Public Library has allowed village officials to approve the construction of a pedestrian walkway, connecting the parking lot behind the library to Albany Street. At the Sept. 8 meeting of the Cazenovia Village Board, trustees outlined the project, which is expected to begin this week.